One of our very favorite children's authors presents his collection of charming tales. You can also visit the author's blog where you can get the latest news about his work and publications.
These stories are wonderful for all ages. They involve kids in the lives of fascinating characters and have just that perfect sense of humor that makes reading them a real treat.
Candlelight Stories is proud to announce the availability of a new book by the ever-popular children's author, Artie Knapp!



Stanley is like most squirrels: he loves nuts, climbing trees and playing with friends. But Stanley feels different from the other animals in his neighborhood, because he has a problem with words. Teased and bullied about his stuttering, Stanley refuses to let on that his feelings are being hurt, until one day he learns an important lesson from a new friend.
Click here for more information
You can listen to the free audiobook version of Stuttering Stan Takes a Stand.
More Stories by Artie Knapp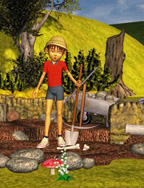 Larkin Wyley's Paleontology Adventure
Larkin simply wants to be the first in his neighborhood to dig up a dinosaur.  Is that too much to ask for any adventurous kid?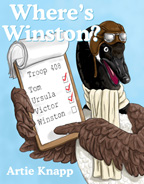 As a flock of geese prepare to migrate South for the winter, one of their members comes up missing.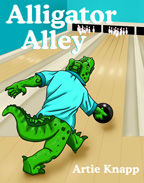 On a summer evening in 1973, a mysterious alligator drops by to participate in the Annual Belvar Bowling Championship.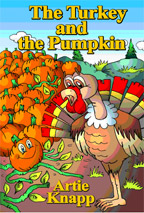 A young turkey escapes from his farm on the day before Halloween. He meets a pumpkin who wants very much to become a happy Jack-O-Lantern. Find out what happens to these characters who hope for very different things.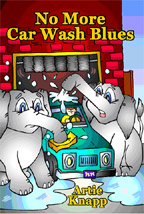 Two elephants who work in the car wash have much bigger dreams than rinsing and scrubbing all day long.
There's a Crocodile in Our Pickle Jar
Sometimes onions aren't the only thing in a refrigerator that make you cry.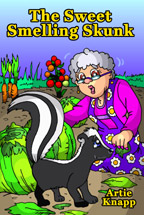 What does old Mrs. Donnelly do when she discovers a skunk in her garden? The answer might surprise you. Come and enjoy this story about an unlikely friendship.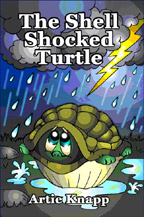 A baby turtle shells out a lot of courage in order to face his fear of thunderstorms.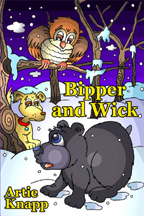 A story about youthfull rebellion that leads to an interesting friendship. What happens when a young bear decides that hibernation is just a waste of valuable time?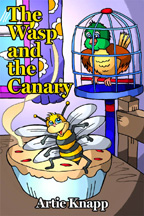 A short humorous tale told by a wasp. Find out how two very different winged creatures can carry on a conversation over some pie.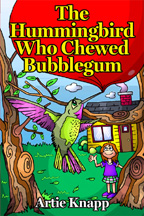 The Hummingbird Who Chewed Bubblegum
This little bird wants gum and can blow big bubbles. Enjoy a tale in the tradition of the fable.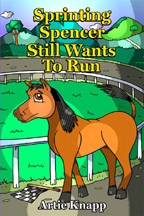 Sprinting Spencer Still Wants to Run
A proud racehorse shows he is both fast and heroic.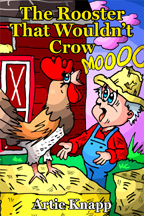 The Rooster that Wouldn't Crow
This is a story about individuality and the right of a rooster to fall in love with anyone he wants to fall in love with. These barnyard animals deal with questions and issues that are important to all creatures whether they live on a farm or in a city.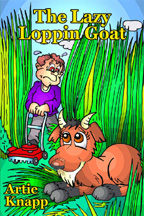 What else would one do about tall grass in the front yard but go find a goat? This is an amusing tale with a clever ending.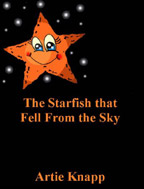 The Starfish that Fell from the Sky
Where do starfish come from? Here's the answer for one particular starfish.

A Mouse by the House
A Children's Poem
What's this? A mouse by my house? This poem is another charmer.All stories copyright © Artie Knapp. All rights reserved.
These stories and illustrations may not be copied or used in full or in part
for any purpose without permission from the author.