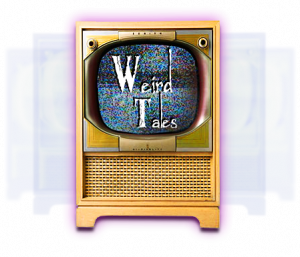 By Quenby Eisenacher
The Narrow Road
The road doesn't run in a straight line, splitting the vast plain in half. It curves back and forth, winding around nothing, a ribbon of hard-packed dirt and stones that meanders toward the silvery haze of the horizon. There's a cloud of dust thrown up behind the bus, the rear windows already coated with a layer of grime that even the daylight can't penetrate. Every few minutes, one of the larger stones gets chucked up into the undercarriage, striking hard and fast, the sound too much like a gunshot. A few of the children wince at the noise, their eyes squeezing shut, scuffed skin pulled taut over their white knuckles. Karin glances at the boy beside her, the one with the mud caked into the ends of his straw-colored hair. She could speak to him, she thinks, just a few words to show that she doesn't want to be a stranger. But the words fail to come, her tongue clinging to the roof of her mouth, swollen and thick, as if she's forgotten how to make it work.
Over another bump and she closes her eyes, her toes curling inside the stiff brown shoes on her feet. Swinging her right leg, she taps the seat in front of her with the tip of her cracked toe, the edge of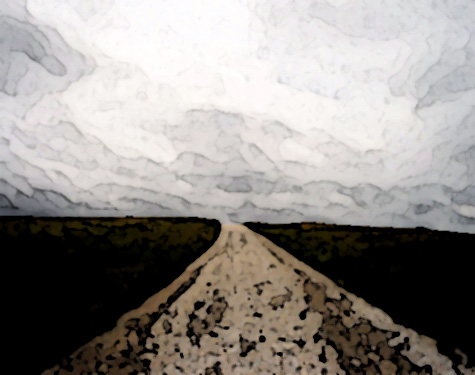 her blue sock just visible where the upper pulls away from the sole. The head in front of her doesn't turn, black braids neatly parted and tied up at the bottom with little bits of red ribbon. Karin looks at the ribbon for a moment, at the dull film of dust hiding the shine of satin from view. Her eyes are still fixed on the vivid strips of cloth as her fingers find her own hair, loose and scraggly around her shoulders. She wishes she had ribbon like that, and swings her foot into the back of the seat one more time.
The window is on the other side of her, close enough that she can press her left shoulder against the glass and silence the rattle inside the frame. There's not as much dust either, being only a few seats back from the driver. For a moment, she feels bad for the children in the rear, the ones next to the filthy windows, cut off from the light and the scenery trundling past them on all sides. Not that there's much to see, but it's better than staring at the floor. Crossing her arms until her hands are hidden inside her sleeves, she leans back, her chin tucking into her shoulder, one dirty lock of hair sliding out from behind her ear as she fixes her gaze on some imaginary spot far off in the distance.
Continue reading …