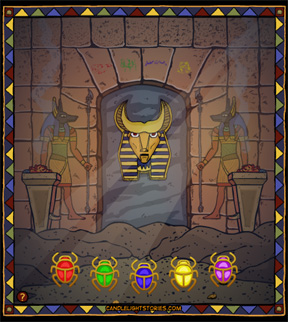 If you haven't already tried this little mind game, you really should.  It's just the perfect thing for the week before Halloween.  See if you can solve the puzzle of how to get the mummy out of his tomb.
Go ahead… see if you can solve it.
You won't regret it… for a while.