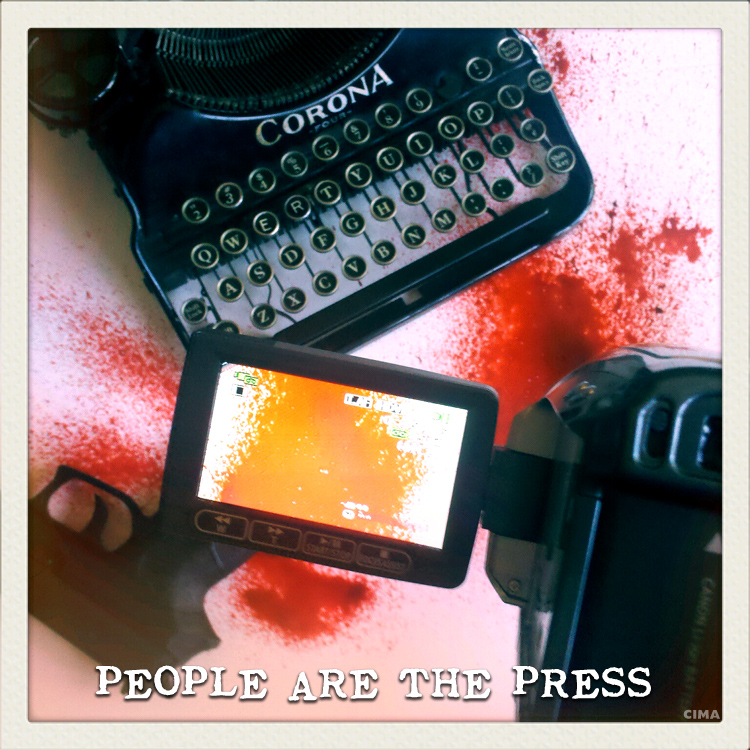 In what I consider the most important recent news event, the Federal First Circuit Court of Appeals in Boston ruled that citizens have the legal right to film police while they are performing their public duties.
The case involved attorney Simon Glik in Boston who observed an arrest in the Boston Common that he thought was abusive.  So he flipped out his cellphone camera and filmed the cops.  They arrested him.
The Court has responded to this – one of the increasing number of cases nationwide in which cops try to take cameras from or arrest citizens who try to record them during arrests – by affirming a lower court ruling in Glik's favor.  In this case, as in most similar cases, the police attempted to charge someone with 'wiretapping' because the video cameras are 'secretly' recording audio.  Of course any court recognizes that only a simpleton would associate using a video camera with wiretapping.
The Court stated:
The filming of government officials engaged in their duties in a public place, including police officers performing their responsibilities, fits comfortably within these principles [of protected First Amendment activity]. Gathering information about government officials in a form that can readily be disseminated to others serves a cardinal First Amendment interest in protecting and promoting the free discussion of governmental affairs.
Episodes of police misconduct, brutality and murder are increasing nationwide. Police powers are growing, government agencies are eavesdropping on Americans without warrants, personal data is being pulled into government databases, and security paranoia is reaching nearly hysterical levels. The fact is that the police are committing crimes – including murder – at an alarming rate. Cops are using violence against innocent demonstrators. They are killing helpless people in the subways of Oakland. They are beating homeless people to death in Fullerton, California. They are raiding political activist groups before and during public events on the chance that these groups might be planning something illegal. Filming these cops is absolutely the least that citizens should be doing.
The Court has made it abundantly clear that citizens have always had the legal right to use video cameras on the police and that arrests of citizens in these circumstances is illegal.  That is why all cases nationwide that police forces have brought against people with video cameras have been thrown out of court.
It should now be clear that police departments arresting people for filming are liable in civil courts.
The Court went further than its decision on filming police activities. It also stated that citizens recording police or government officials have the same legal protections afforded to the press. In other words: citizens are journalists.
The Court said:
Moreover, changes in technology and society have made the lines between private citizen and journalist exceedingly difficult to draw. The proliferation of electronic devices with video-recording capability means that many of our images of current events come from bystanders with a ready cell phone or digital camera rather than a traditional film crew, and news stories are now just as likely to be broken by a blogger at her computer as a reporter at a major newspaper. Such developments make clear why the news-gathering protections of the First Amendment cannot turn on professional credentials or status.
There is no legal definition of or requirement for being a journalist.  In fact, much of CNN's video coverage comes from 'iReporters' who are citizen journalists filming events around the world and sending in their footage via the CNN web site.  Those people are fully protected by all the same laws that protect journalists and their sources.
I think this is a long-overdue and definitive ruling that clarifies legally what has been obvious all along.  People always have the right to film their police officers doing the public duties that public monies pay for.
Finally, and most important: People Are the Press.