by Artie Knapp (USA)
the author has an excellent story site: artieknapp.com
illustration by Emily Doyle (emilydoyledesign.com)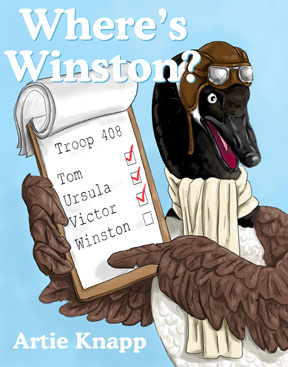 The cold wind blew past the geese with the weight of a freight train and the sting of a hundred bumble bees. It was a strong reminder of why they were migrating south for the winter. As the geese did their final stretches in preparation for the long flight that lay ahead, Ralph, the flock's flight commander, proceeded to do a final roll call.