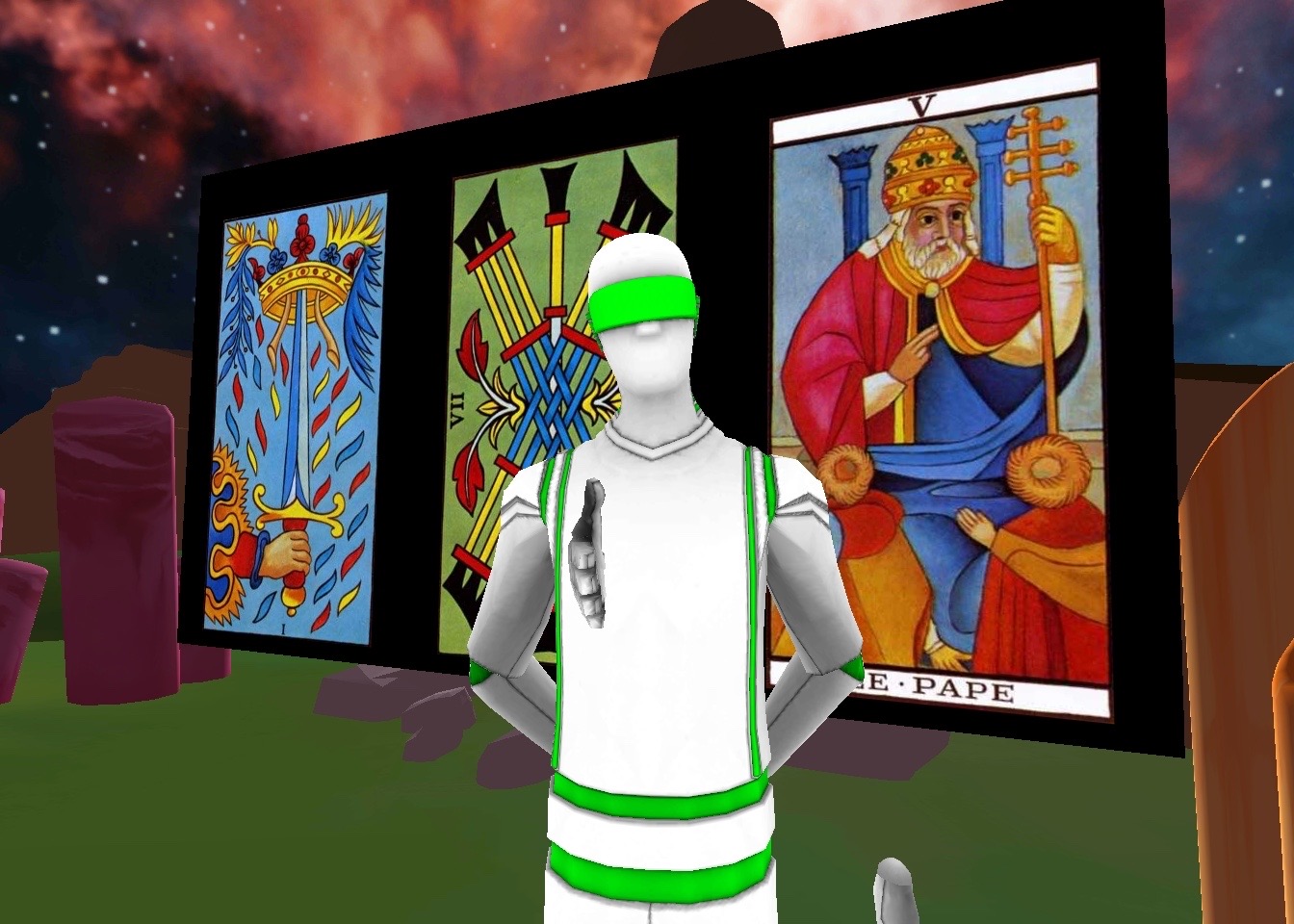 On Sunday, October 7 at 4:00 pm (Pacific Time) I will be hosting an hourlong Tarot reading event in VR at AltspaceVR. If you have a headset like an Oculus Go, Oculus Rift, HTC Vive, or Gear VR you can join. But you can also use a PC to join in 2D using the link below. You just download the 2D version for your web browser and then follow the link to get into the event.
If you haven't tried a virtual reality social network yet it can be pretty interesting. I am going to try to pack this event with material, so I think it will stand out from the average VR gathering.
Even if participation is extremely limited I will do the readings and make it an hour to remember.
https://account.altvr.com/events/1045293887771378394
If you follow the link, you can RSVP and then the event will be easy to find on Sunday because it will be listed in the main menu in VR under Events – Interested.
It will be a great opportunity to do some 3-card readings and discuss the card meanings to deepen your knowledge of the fascinating world of Tarot. The readings will be done on a large screen inside a VR world and will use a fully randomized and complete 78-card deck.
Hope to see you there!