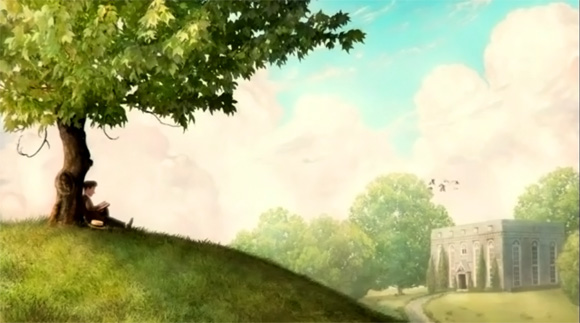 This is the 2011 Oscar winning short animation, 'The Fantastic Flying Books of Mr. Morris Lessmore.' It's the first film from Moonbot Studios in Shreveport, Louisiana. It was co-directed by William Joyce and Brandon Oldenburg
The film is also an iPad app that combines animation with an interactive picture book narrative.
Here's a Cartoon Brew interview with the filmmakers..