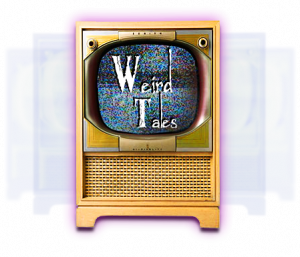 Bill Ectric
has wanted to be a writer for as long as he can remember, but got sidetracked when he impulsively went against his hippie leanings and joined the Navy after graduating from high school in 1972. His duties at the Naval Air Station in Rota, Spain included towing and fueling jet aircraft. When off duty, Bill ran wild in Spain, Morocco, London, and Greece. In those days, he didn't get much writing done, but for the past five years, he has made up for it with gusto. Bill is rarely specific about his past escapades, preferring to let his stories speak for themselves, with some blurring between reality and fiction. Bill Ectric's first two books,
Time Adjusters
and
Space Savers
, contain short stories that blend the genres of mystery, humor, horror, science fiction, satire, and psychological drama. He is also featured in the
Litkicks book Action Poetry: Literary Tribes For the Internet Age
.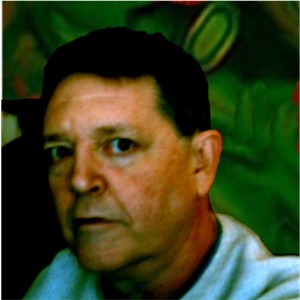 Bill's first novel, Tamper, is the rollicking story of two young fans of unexplained mystery and arcane history. The story follows these aspiring paranormal investigators, Roger and Whit, from summer treasure hunts and dark autumn secrets, through estrangement and drug-induced psychosis, to the island of Malta, where, according to an actual 1940 National Geographic article, a field trip of children and their teacher disappeared without a trace in the ancient Hypogeum catacombs.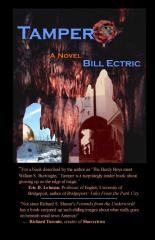 "Tamper" was the word used by pulp fiction writer Richard Shaver, who sparked a controversy among the readers of Amazing Stories Magazine in the 1940s when he claimed that an ancient civilization of underground mutants were tormenting his mind with invisible rays, "tampering" with his brain.
On the web, Bill's work has appeared on Literary Kicks, Dogmatika, Mystery Island, The Beat, Syntax of Things, Empty Mirror Books, 99 Burning, Lit Up Magazine, Zygote In My Coffee, and Minnesota Public Radio.
He lives with his wife in Jacksonville, Florida. By day, when not writing, Bill mows the lawn and complains about the heat. By night, he sneaks around in the back yard, convinced that the garden gnomes are "up to something."
Stories by Bill Ectric
A short and strange little story that's a perfect hair-raiser for people who like books and literature. Ever been haunted by an idea? Well get ready for this one because you'll never forget it.
A roadside stop and a little music coming from the back room. Who's playing? What a strangely fine guitar.
A haunted house across the street, a baboon, an unsuspecting plumber and some very naughty grown-up men who may or may not be the three kids running for their lives – from the baboon.  This is a time-travel wonder fiction.  You'll never think of Sears the same way after reading this one!