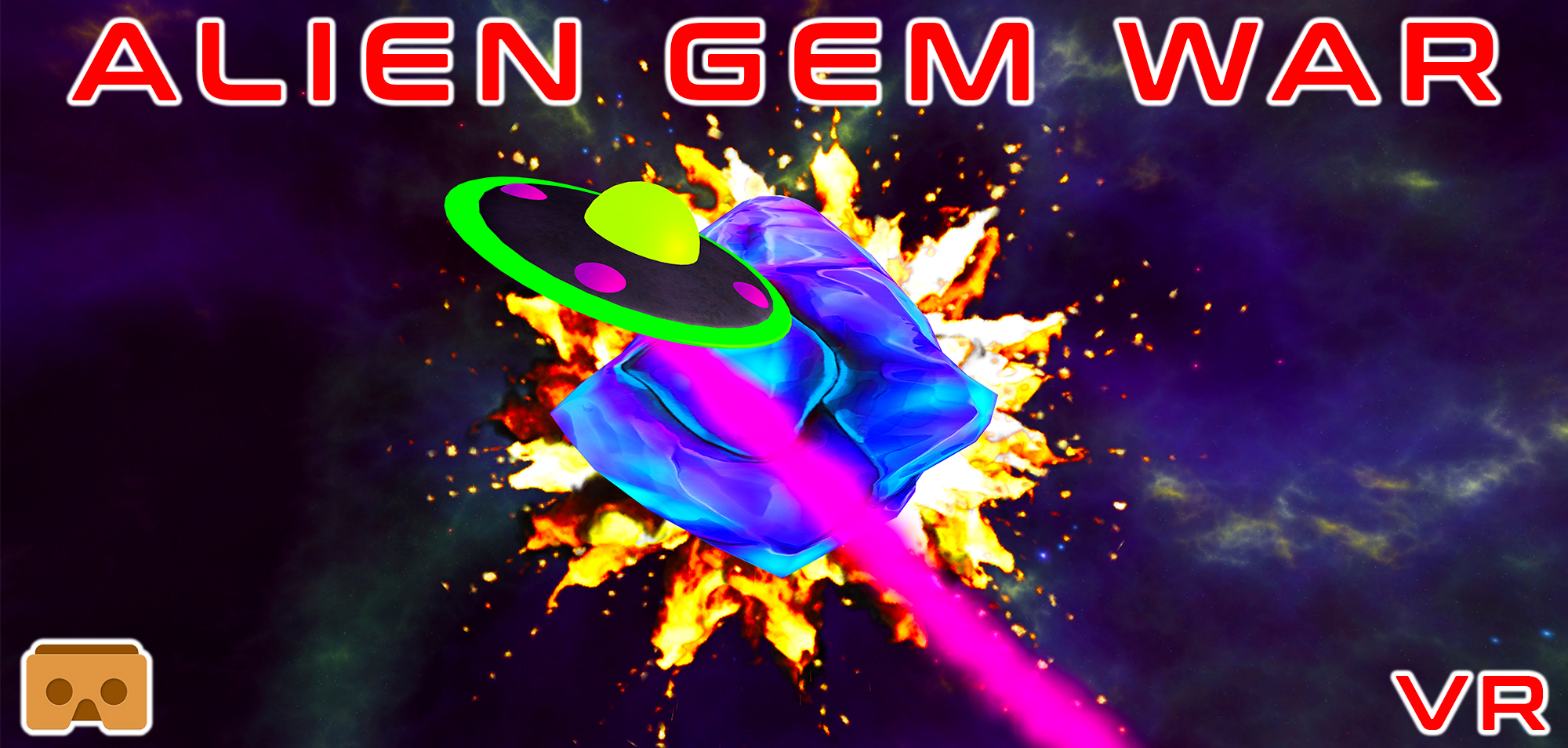 You can get more app developer updates and game support at aliengemwar.com.
Now available in the App Store!
Battle alien saucers and harvest energy gem towers in this retro sci-fi action shooter that will demand all your VR fighting skills!
Made for freely available Google Cardboard VR, this game is a whirlwind of space war survival that incorporates combat shooting, movement tactics, clock management, and balancing various skills to outwit the enemy aliens and transport energy gems off the planet surface.
You'll have to stay in constant motion and fend off attacks that come from all directions as you attempt to fly around the battle zone shooting down alien saucers and bombs while protecting and harvesting your gem towers.
This game is deceptively simple but extremely difficult to master. Survive as long as you can against increasing difficulty and figure out how to get the score bonuses.
No ads. No in-game purchases. Just simple straight ahead fun.
No hand controller is required for this game, just a simple and inexpensive Google Cardboard VR viewer. It works without even needing to pull the trigger on your Cardboard viewer. It's almost entirely shoot and move by aiming. You can choose to use the trigger for firing your main gun and a special extra skill test that you can discover, but the trigger is not required.
Get yourself an inexpensive Google Cardboard compatible VR viewer like the 'View-Master Deluxe VR Headset' or 'Merge VR Goggles' and have a blast that will get you feeling like you are living inside a classic science fiction adventure world.
You can also play in non-VR mode.
This game has been tested on iPhones as old as the 6s.
A Game Center leaderboard is included.
This game requires a high amount of physical movement and uses the full 360 degree range of VR.
Children should play with adult supervision. Play VR games in a safe open area, free of obstructions, obstacles, and hazards. For increased safety, play while sitting in a swivel chair.