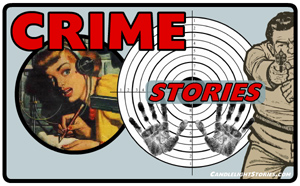 By Ingela Richardson
The author lives with her daughter at the seaside in a rambling, crumbling house full of dogs, cats, an ancient grandmother and an equally ancient retainer who all speak foreign languages.
Adult Themes
Trust
The young girl was sleeping, her face and hair so pale under the luminous lights that the teacher held her own hand against the girl's mouth to feel if she was still breathing.
The hospital was deathly silent with pools of light at other beds and the nurse's station, but there were no other occupants and the nurse was fetching coffee.
"She's okay," a voice said and the teacher actually jumped backward in surprise, so deep had been her concentration on the girl's face.
"Sorry," the man apologized and extended a hand, "I'm Doctor Smith."
"Smith?" she said, for want of anything better to say and shook his hand. He shrugged and lifted the girl's heavily bandaged arms.
"You see?" he said, "If she were dead, the pathologists would be saying she had raised her arms against the knife in self-defense".
"Against whom?" the teacher asked.