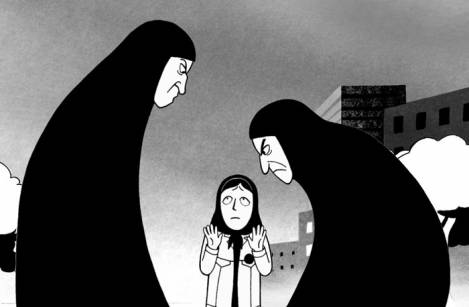 Marjane Satrapi is the author of the magnificent graphic novel, Persepolis. She also co-directed the movie adaptation of the book. Her story is about being a young girl growing into womanhood in Iran. She is now appealing for help from the United Nations to protect the people in Iran who are protesting against a brutal totalitarian religious regime for freedom. Here is her note:

Dear Friends
To all who believe in freedom and democracy
Please sign this petition to the United Nations to stop the violence,
arrests and torture in Iran.
The situation is really really bad.
Please forward it to whoever you know
Best and lots of love
Marjane Satrapi