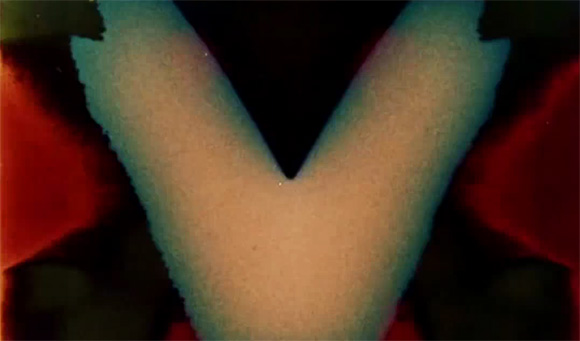 Patrick O'Neill is one of the Los Angeles artists currently featured in the huge citywide exhibit known as 'Pacific Standard Time.' He has made many experimental films using techniques perfected with an optical printer. This film incorporates footage of oil derricks in Venice, California and nude models filmed in the artist's studio. Its synthesizer score is by Joseph Byrd. I don't know much about optical printers, but I do know that they allow images or films to be projected and rephotographed by a movie camera. So my guess is that one could set up multiple layers of screens and projections to film them and blend them into a single image. Optical printers were used to create special effects in Hollywood films. I think perhaps the most famous use of the printer was in the creation of the light show sequence near the end of Stanley Kubrick's '2001: A Space Odyssey.'
O'Neill is one of the people who form the incredible fabric of the Los Angeles art scene post World War II. I did not know of him until I found his work through the Pacific Standard Time exhibit which is really something remarkable and I think that its effects will be felt in the art world for quite some time. Its broad scope, grouping and explanation of the Los Angeles art history and its significance cannot help but influence artists here in the city and far beyond. It's essentially saying, 'Look, here's a great and fascinating body of work inspired by a city for the second half of the twentieth century. Here's how it all happened, who the people were and what they were trying to do.' It's a very strong impression to make on a city. It must be a very great honor for an artist to be included in it.
O'Neill from a 1997 Millennium Film Journal interview:
I finished my first film in 1962. Then I started doing abstract or composite films. I began to use the camera as a sort of gathering device to provide elements for manipulation through re-photography. This led to 7362 which was finished in 1967. I didn't have much knowledge about the history of the medium at that time. I'd had maybe three film classes at UCLA and beyond that the midnight screenings at the Coronet and the Cinema Theater were my education. That series at the Cinema Theater was going on from the early sixties.
The artist's Lookout Mountain Studios has a web site.