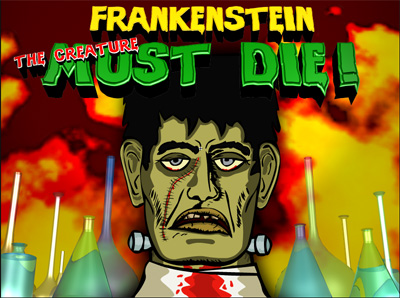 If you wonder what it might have been like to be Victor Frankenstein working in his laboratory to bring life to the stitched together parts of dead people… wonder no more!  You can be the brilliant doctor as he fights off a mob of angry villagers and tries to harness the power of lightning to animate his dead creature.
Enjoy splattering blood, flying brains, bats carrying explosives, and unlimited firepower in this action-packed horror spectacle.
WARNING: This is a frightening and violent horror game. May not be suitable for young children. Parents must use their judgment.