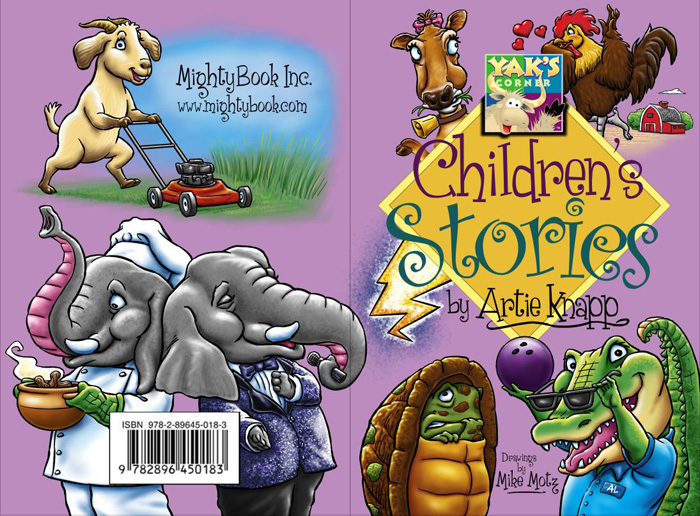 Artie Knapp writes marvelous, cheerful and gently humorous tales for children.  He's been offering his stories to this site for years and I always look forward to a new one.  Knapp's latest accomplishment is an illustrated book of stories published by Mighty Book, Inc. and illustrated by Mike Motz. The stories included were previously published by Detroit Free Press/Yak's Corner.  It will be available soon and I'll post an update when it hits the shelves!
In addition to the upcoming print collection, Knapp has begun offering his children's stories through Mighty Book's web site.  His recent story, Stuttering Stan Takes a Stand, is available as an animated read-aloud/read-along that is a perfect way to introduce your kids to the Artie Knapp story universe.  I am proud to say that I produced the audio and narration for the read-along and I think Mighty Book has done a wonderful job creating an interface for children.
It has also won some recent awards, including the Speech Woman's Speech-Language Pathology Site of the Month Award for January 2011 and the Stop, Think, & Speak Award, which was a student nominated award from Penn State University.
You can also buy Stuttering Stan Takes a Stand from Amazon.
Mighty Book will soon publish more Knapp stories, including The Wasp and the Canary, The Hummingbird Who Chewed Bubblegum, and There's a Crocodile in Our Pickle Jar, as fully illustrated Flash-animated books.