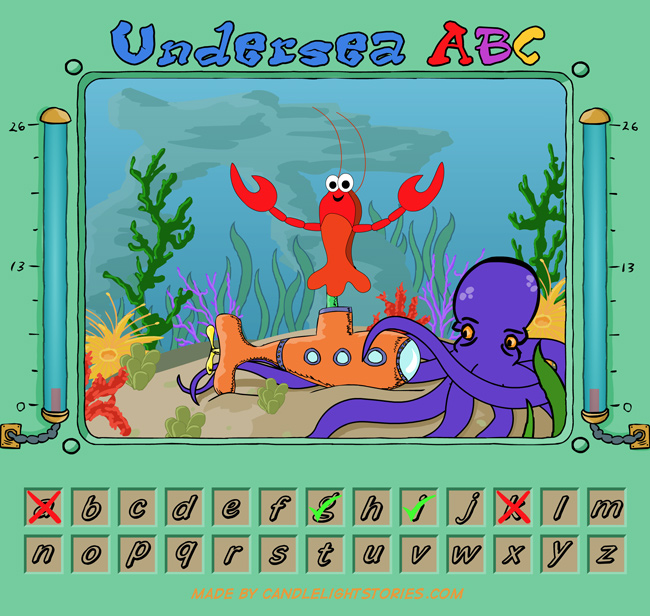 This is a learning game I programmed quite a few years ago. I've rewritten the code so that it should play more smoothly and perhaps be a little easier to read in the test results area.
The game is very simple: Larry Lobster tells you what to do. You just click on the letter bubbles to pick the right ones. A perfect score frees the trapped submarine from the bottom of the ocean.
Next up – an iPad version!