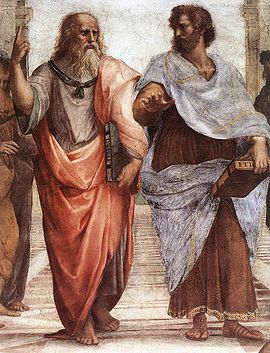 The Philosophers' Magazine has an interesting article about teaching philosophy to children. There is research that suggests teaching philosophy extends benefits across the primary school curriculum.
Philosophical intelligence is the capacity of the mind to solve the recurrent problems of human existence. Some of those problems stem from the activity of the mind contemplating its own existence, others stem from the challenges humans face living in the world. Philosophical intelligence is our ability to organise our ideas and concepts into mental maps and models of the world. It involves processing information and trying to find meaning at a conceptual level, for example, by asking questions such as What is love? What is truth? What is beauty? But can children engage in this kind of questioning?
I think it's a natural fit for kids to think philosophically. They love asking big important questions that seemingly have no answer. It's the best of all games to play with a kid. Big questions and even bigger answers!
Read the article: Can Children Philosophize: The Case For