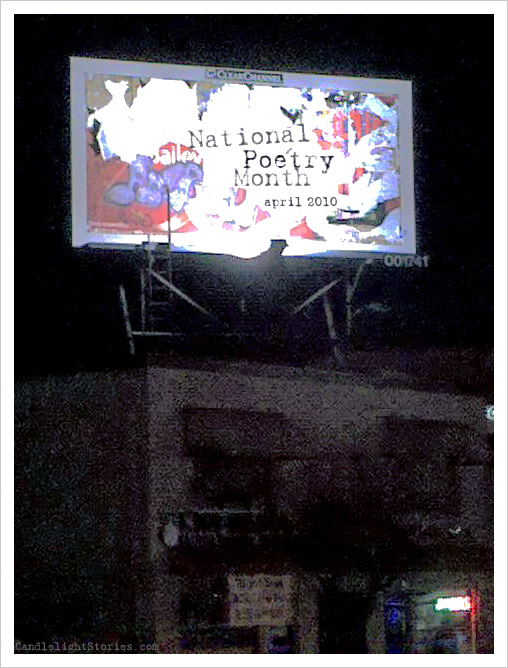 It's almost here.  April will be National Poetry Month, during which we celebrate the placement of words into various shapes, patterns and meanings that only a select few can decipher.  Don't worry, if you saw the poetry reading at the most recent Presidential Inauguration, she was only placed at the podium to intercept bullets.  That has nothing to do with poetry.
For those of us fortunate and intelligent enough to avoid the study of poetry in a university, the month of April can be a strangely rewarding treat.  It's an awkward and sort of a lame month of celebration, but it works.  Don't ask me why.  Just think of yourself as being in the National Poetry Month and walk into a good bookstore and go to the poetry shelf to see what happens.  If you're a total dumbass, nothing will happen of course.  But if you can read, you might start wondering why words make you want to have a coffee, or a piece of bread, or some wine, or cheese, or wear a hat, or some old boots.
I think I am going to celebrate Poetry Month by posting parts of my unfinished new video.  It mixes images, music, and words to make something that can really only be explained in terms of poetry anyway.  So I claim the right, during National Poetry Month, to be somewhat mysterious, cryptic, unfinished, insulting, fuzzy, indulgent, and unintelligible.