DOWNLOAD ROBINSON CRUSOE – PART 8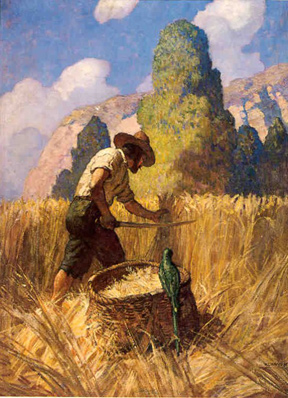 Robinson Crusoe struggles to harvest his corn, make bread, build a boat and sew some clothes. The efforts he makes are constantly set back by mistakes and errors in judgment. He deals with his lack of expertise in the various arts that he must call upon with a certain amount of humor. Pay attention to how Crusoe constantly monitors his state of mind and is ever willing to discuss his mistakes and to poke fun at himself.

Subscribe to audio podcast

Subscribe to audio with iTunes
Read by Alessandro Cima
All audio stories are Copyright © Candlelight Stories, Inc., All Rights Reserved. Do not distribute copies of our MP3 audio or video stories. They are for your personal use. If you choose to burn our MP3 stories onto a personal CD, do not make copies of the CD or distribute them to other people. Also, do not sell CDs containing our audio stories. All audio stories are copyrighted by Candlelight Stories, Inc.