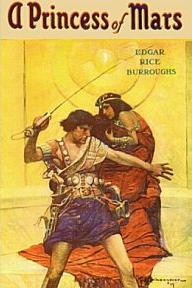 This is the first John Carter of Mars novel by Edgar Rice Burroughs, the author of the Tarzan books. It was his first novel, published in 1917 and it's a work of rip-roaring science fiction that has inspired many of the great writers in the genre.
Chapter 14: John Carter is in love but does not know how to behave.  Then he gets into a ferocious duel and must fight for his life.
You'll find regular podcasts of all the chapters over the next couple of months. Subscribe to our feed.
Duration: 00:19:13
Read by Alessandro Cima
All audio stories are Copyright © Candlelight Stories, Inc., All Rights Reserved.