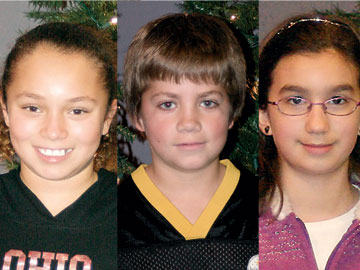 Candlelight's favorite children's author, Artie Knapp, working with the Wilmington News Journal, sponsored a fourth grade student essay writing contest and the winners have been announced! The students were asked to write about Clinton County, Ohio where they live. Their essays were judged by education majors at Wilmington College.
This is one of those encouraging activities that can really make a kid feel like they're at the top of their game. It makes them want to keep writing and reading and learning. Artie tells me that Clinton County has been absolutely devastated by high unemployment since DHL moved out. Rachel Ray and Jay Leno have recently done free shows there to help feed some of the people who are hurting. I think these three kids who can write so well are really helping everybody in their county to feel good this holiday season.
Excellent job, kids! Keep up the fantastic work and keep writing!
Here is the second place winner by Erin Wilson, a student at Blanchester Intermediate School.
What I like best about Clinton County
By ERIN WILSON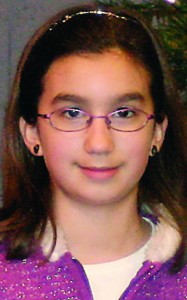 There is a lot of places that I like in Clinton County, but here are some of my favorite places.
First there is the Clinton County Fair. I like the Clinton County Fair because I like to look at the animals. I like to show animals too. I like to show goats and chickens at the fair. I love the fair food too. That food is so good I don't want to go home and eat.
The second thing is the corn festival in Clinton County. The corn festival is cool because there is lots of fun crafts to do. There is lots of good food to eat and cool stuff to buy. I like to look at all the cool tractors too. There is tons of them there. I love going with my family and running a booth.
The third thing I like is Cowan Lake because it is so pretty. I love to go fishing too at Cowan Lake. I love to go sailing also. The water is so pretty. I just love it at Cowan Lake. I like to camp there too. I like to camp there because you can ride your scooters or bikes there and you can have camp fires. You can also just hang out with your family too.
The fourth thing I like in Clinton County is Walmart Super Center. I like Walmart because the food that you buy from them is really good. I like to buy toys from Walmart too. I love to buy clothes from Walmart.
The fifth thing that I like is the Murphy Theatre. I like the Murphy Theatre because it is really old. They have a lot of good plays. I like it also because it is really pretty inside because of all the decorations.
The sixth place that I like in Clinton County is Denver Park. I like Denver Park because it is really fun, and the playground is really cool. I like the Denver Park also because you and your family can hang out there all day and maybe even have a picnic. Or you and your friends can hang out there just for fun.
Another thing I like is the Caesar Creek Flea Market. I like the flea market because there is a lot of cool and interesting stuff to look at and buy. I like the flea market also because all the traditional stuff is there.
The last thing I want to talk about is my church. My church is the United Methodist Church. I love my church because it has a lot of really nice people and my best friends. I have a big church. My church has an upstairs and a downstairs. I love my county, Clinton County.