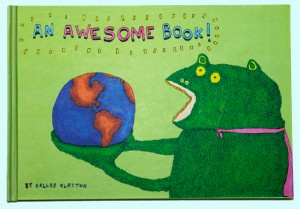 Dallas Clayton is an author who has written and illustrated An Awesome Book.  It's about making sure your dreams are enormous.  Petty little dreams are so out.  Big huge ones with rockets on their backs are ultra-in.
I like the looks of this book and I really like big dreams whenever they come around.  I like the way the author draws too.
You can purchase Mr. Clayton's book here.
But you can also read the whole entire thing for free right here.
I think you should read it online and then buy one or two to give away.