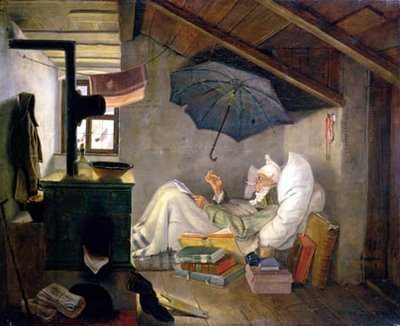 Write a poem for National Poetry Month!  Just let your mind wander and write a poem of any kind in the comments area for this post.
Get your poem done by 12:00 am PST Friday April 24, 2009.
Your poem can be any length.  It can rhyme or not.  Just make a poem and let me read it.
I'll pick my 3 favorites and do audio versions of them to post right here in the blog.
This painting is of a poor old poet trying to come up with his next poem.  Be exactly like him.