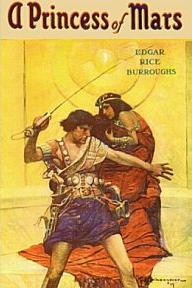 This is the first John Carter of Mars novel by Edgar Rice Burroughs, the author of the Tarzan books. It was his first novel, published in 1917 and it's a work of rip-roaring science fiction that has inspired many of the great writers in the genre.
Chapter 2: John Carter tells how he awoke inside the cave in danger of losing his life to his pursuers or possibly to the thing making strange noises behind him.  Our pulp sci-fi novel makes its first reach for the stars in this chapter.
You'll find regular podcasts of all the chapters over the next couple of months. Subscribe to our feed.
Duration: 00:10:32
Read by Alessandro Cima
All audio stories are Copyright © Candlelight Stories, Inc., All Rights Reserved.