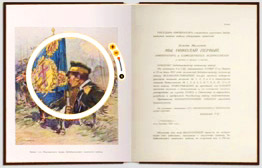 Set to open on April 21, 2009, the World Digital Library will make freely available in multilingual format, significant materials from different cultures, including manuscripts, maps, rare books, musical scores, recordings, films, prints, photographs, and others. The library promises to promote cross-cultural understanding and provide resources to educators. The Library of Congress is involved in the project along with the Bibliotheca Alexandrina, the National Library of Brazil, the National Library and Archives of Egypt, and the National Library of Russia.
There are a couple of videos that claim to show prototypes of the library. These look to me like quickly produced mock-ups of very little substance. If you were really building such a library online, you would not have only four or five paragraphs of text and two videos on your web site to show for your efforts. You'd be trying to show off how great your project is and how well it works.
I could be wrong, but this kind of mystery project that sits for years in 'development' and includes such enormous claims from such an international cast of characters always makes me suspicious. I take an 'I'll believe it when I see it' attitude. Sort of the like the absolutely transparent $100 laptop con job otherwise known as One Laptop Per Child, which has received a Fiasco Award.
After all, we already have The Internet Archive. It actually works. It has material from all over the world. It's free. It's easy to use. Why don't these great libraries just use that?