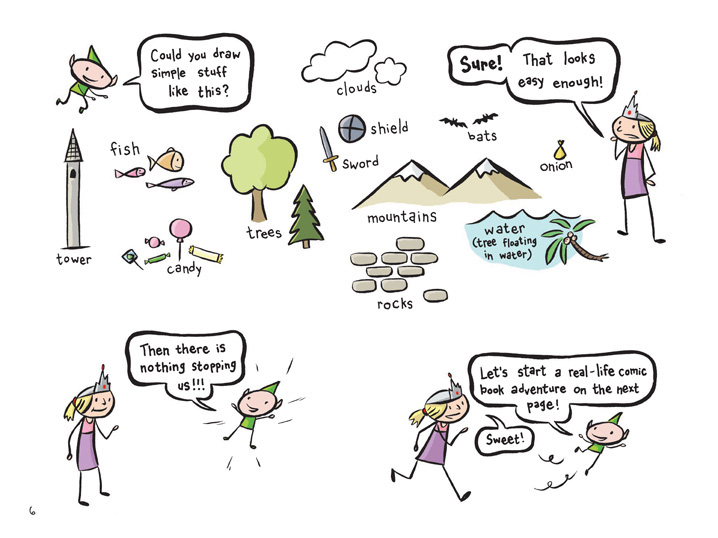 Adventures in Cartooning is a book that teaches kids about cartooning and comics in general. The basic idea is that you can draw comics if you can doodle. It's drawn like a doodle comic and it goes over drawing, laying out comic panels, storytelling, and having confidence in your own doodling skills.
There's an online preview here.
Thanks to BoingBoing for posting this.