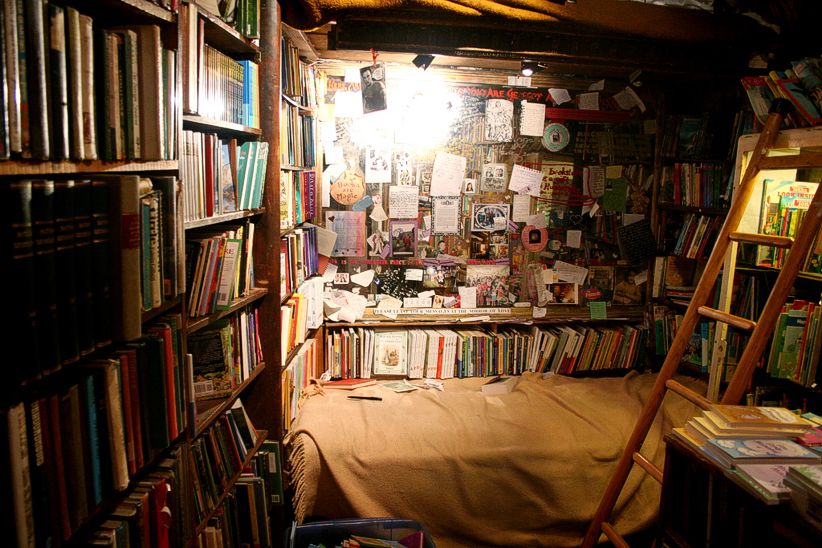 Here's a site that posts photos of incredible bookstores from all over the world. The picture here is of the third floor of Shakespeare & Co., in Paris. It's got lots of books, a bulletin board, a ladder, and… a bed. How's that for reading comfort? I bet shoppers are fighting over the bed everyday in Paris. I wonder if there's a time limit on reading in the bed?
I have to visit this bookstore soon because I am a very lazy reader.
I found this on a wonderful literature blog called Conversational Reading.