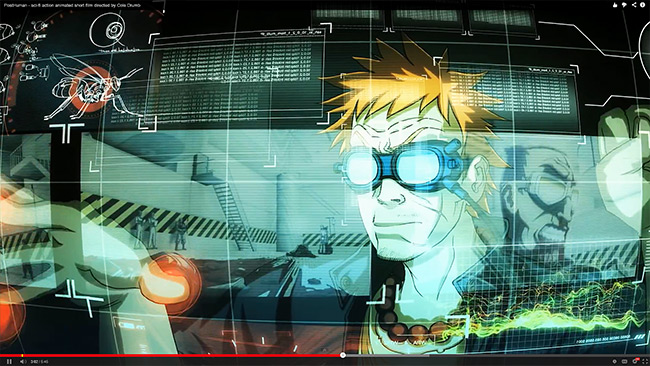 From Colliculi Productions comes this violent NSFW sci-fi short. I like sci-fi with hackers and exploding heads.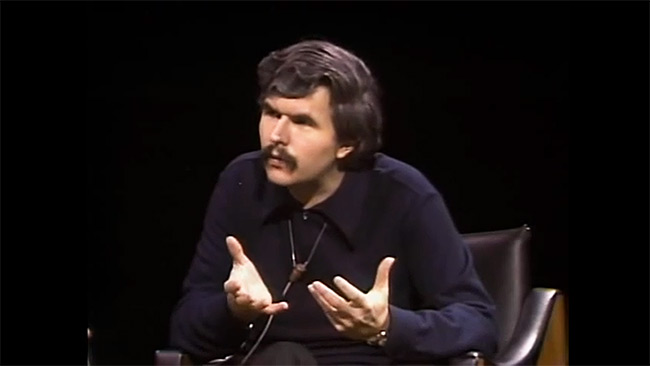 This is a fascinating 1973 television interview of the great American experimental filmmaker, Stan Brakhage. He made a fantastic career utilizing mostly the technique of painting, scratching, and inking directly on the surface of the celluloid. His films are mysterious, mesmerizing and absolutely gorgeous. They are also profound works of art. Here, Brakhage talks to documentary filmmaker Robert Gardner about his filmmaking philosophy and techniques. Several of his films are shown as he makes comments about them. This is essential viewing if you are interested in experimental film.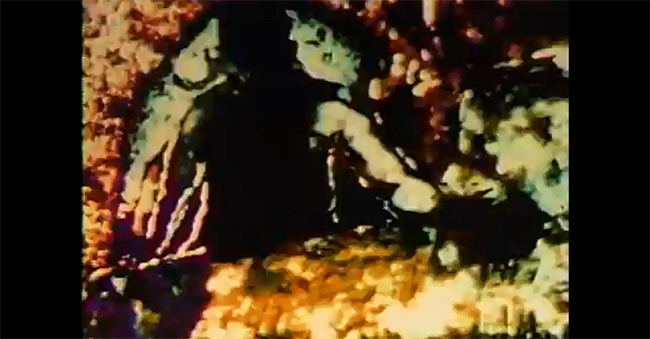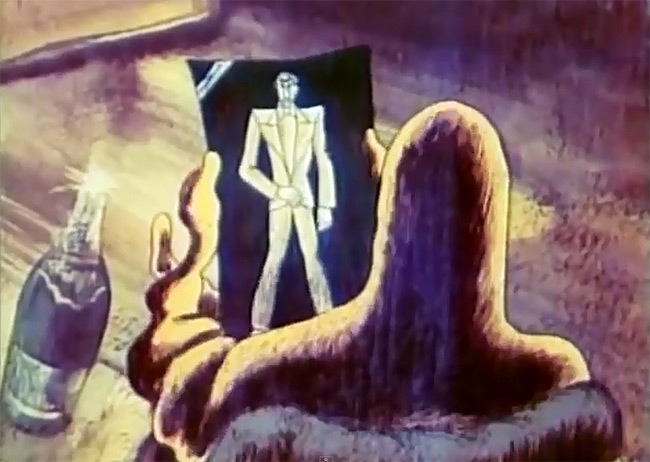 This is an extraordinary 1984 science fiction animation from the Soviet era Ukrainian film studio known as Kievnauchfilm. Aliens visit the earth to investigate whether humans have any knowledge of the reality behind UFOs.
Here's a link to another animation from this studio. Stephen King's 'Battleground' short story.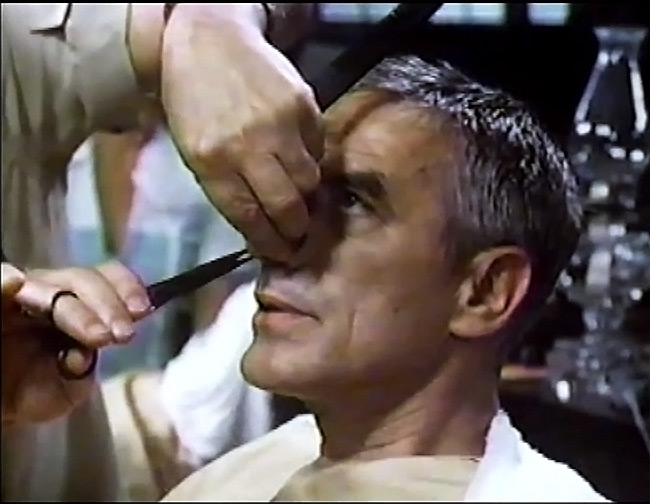 Today while Googling for John Cassavetes – something I do quite regularly just as a reminder that filmmaking is art – I found this 1982 short film by American filmmaker Tamar Simon Hoffs. At the time, she was a student at UCLA and needed an actor for her lead role. Cassavetes decided to do a favor for her because Ben Gazzara's daughter was producing the film. So he gave the filmmaker 24 hours of his time and they made this charming and excellent short film about a recording industry guy getting a really good haircut. It's a great film because it doesn't try hard. It just watches a man get happy because of where he is and who he is talking to.
What a magnificent thing for an artist to do – to share his time helping a student make a film. I think that's great.